ERiC 2015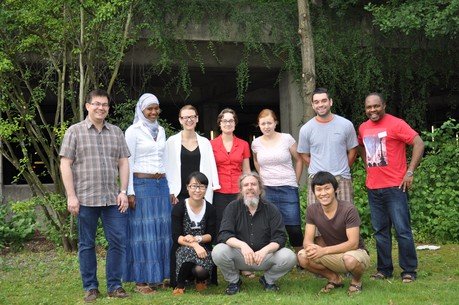 The ERiC Summer School 2015 brought together 10 students from 9 countries on 4 continents and 4 religious traditions to engage about issues ranging from Religion and Food to Interreligious Visual Polemic for a week of intense discussion, debate and camaraderie. Under the directorship of Prof. Dr. Adam Knobler, the participants heard from a variety of international scholars, on subjects such as Shared Saints and Festivals in the medieval Mediterranean, Religious Trade on the Silk Route, and Religion and Internet Media.
Convener
The third ERiC Summer School was organised by Prof. Adam Knobler.
Sponsors
In 2015, the summer school was kindly funded by the Ruhr-Universität Bochum's programme Master2.0 and by the Käte Hamburger Kolleg Dynamics in the History of Religions.
Programme